I'm delighted to announce the release of Coherence Labs' very first app — a groundbreaking HTML editor for the Mac called TypeMetal, that's now available on the Mac App Store.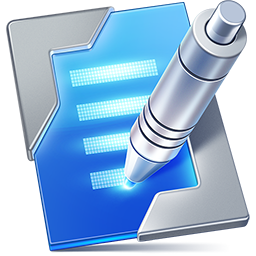 At TypeMetal's core is an innovative new editing engine, a year and a half in the making. Built atop WebKit's heavily field-tested parsing, layout, and rendering foundation, TypeMetal's editing functionality provides a suite of precise, fully undoable operations designed to work intuitively and give you full control down to the last element and character. Most remarkable of all, TypeMetal provides this degree of control while you work with fully rendered pages, not with HTML markup.
Developing TypeMetal has been a labor of love — a much-enjoyed challenge of building an app that I couldn't wait to use myself — and I'm thrilled to finally be able to release it to the world for others to use and enjoy.
In addition to the summary and 60-second intro video on the product page, you can browse TypeMetal's entire User Guide — the same in-app Help that comes with TypeMetal — online. One of the best parts of this project has been getting to write TypeMetal's User Guide … using TypeMetal!
Now that the wraps are off, I'll be posting here more often — offering tips and bits of conceptual background that will help you get to know TypeMetal and its capabilities, and learn how to leverage them to greatest advantage. I've also added a public support forum to the site. It's the place to go to get questions answered, report surprises, and send us feedback. And for quick questions, you can also reach us on Twitter @CoherenceLabs.
I truly hope TypeMetal will delight people. I'll be spending the next few weeks making sure its pioneering first users are happy with their purchase and any serious issues that arise get resolved quickly. From there out, I have many more great improvements in mind for the future. I am absolutely dedicated to making TypeMetal the best it can be, and an app people enjoy using. Stay tuned to our RSS feed — there's more to come soon!